Samsung's Galaxy Book is a 2-in-1 tablet with a detachable keyboard that gets pretty much everything you care about right. Its price, performance, and battery life are all among the best we've tested.
While it lacks the razzle-dazzle of flagships like the new Surface Pro, it's still the sort of all-around performer that will attract a buyer looking for good value. Samsung's only real swing and miss is a somewhat gimmicky integration with its Galaxy smartphones, which replaces the Windows Hello features that are becoming more common.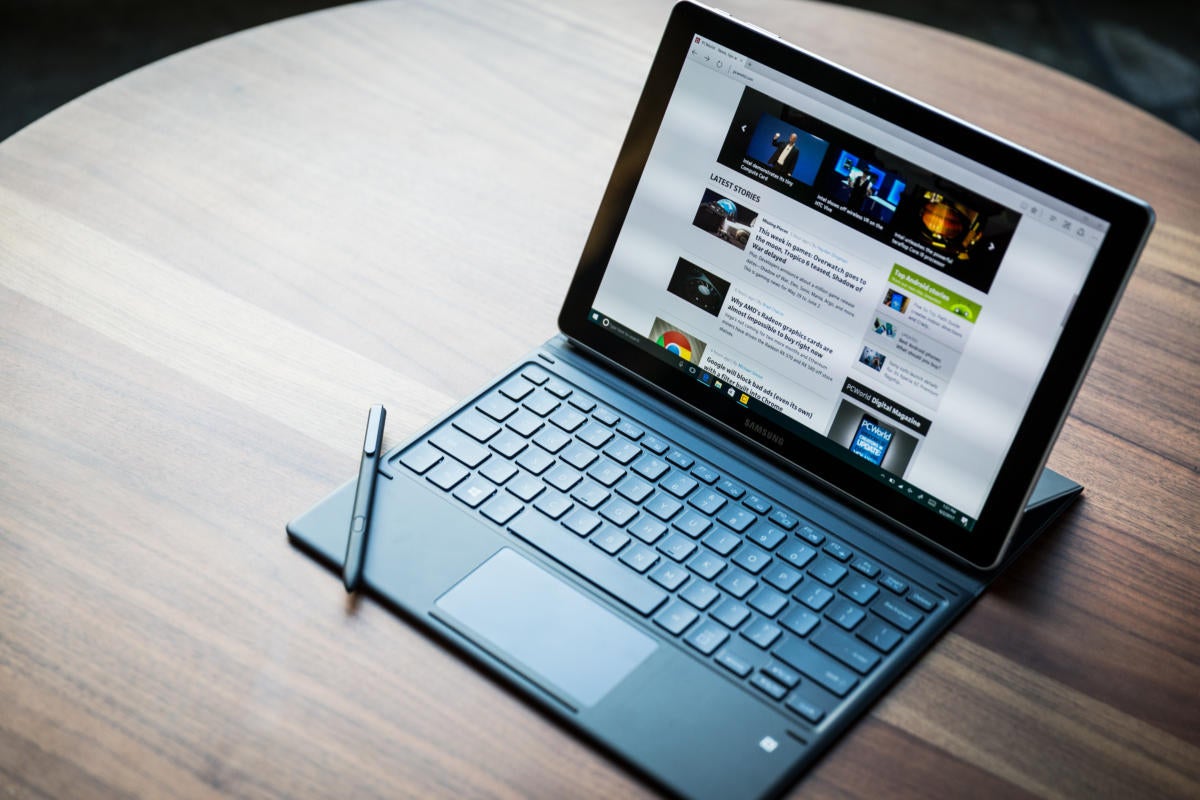 Price: Galaxy Book's value proposition
While some competing 2-in-1 products we've reviewed cost upwards of $1,400, the version of the Samsung Galaxy Book we tested ships for $1,300. The price includes 4GB of RAM and a 128GB SSD, plus optional LTE connectivity via Verizon. A more full-featured version starts with 8GB of RAM and a 256GB SSD. There's also a microSD card slot that accepts cards up to 256GB. Inside you'll find 2x2 802.11ac Wi-Fi plus Bluetooth 4.1 BLE. 
To read this article in full or to leave a comment, please click here