If you've ever asked yourself, "Hey, what's the most impractical and bizarre way to cook dinner?" then good news: The GoSun solar cooking solution is here.
GoSun makes a wide range of solar ovens, and the GoSun Sport is billed as its fastest solar cooking solution. Portable and lightweight at 7.5 pounds, it's specifically designed for camping and other on-the-go activities.
The concept is pretty straightforward. The device arrives as a 2-foot-long silver clamshell that unfolds to reveal two parabolic mirrors aimed at a glass vacuum tube nestled between them. A long, cylindrical tray, cut open on the top, slides into this hollow tube.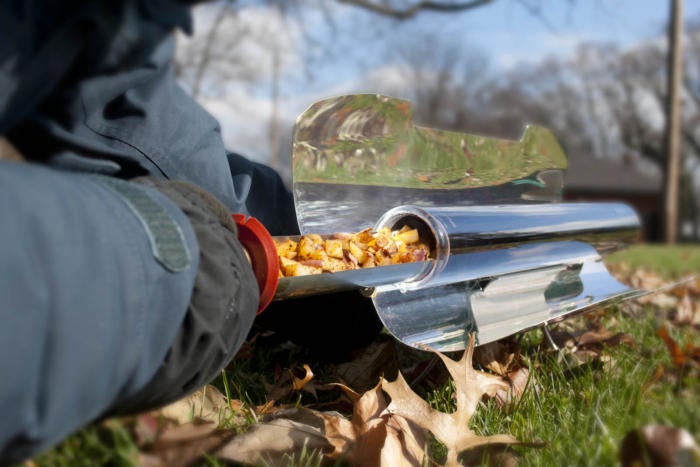 When the sun comes out, you use the adjustable legs to aim the GoSun Sport roughly in the sun's direction. All of that solar energy gets directed at the vacuum tube (and the tray inside it), which makes the assembly heat up—as high as 550°F according to GoSun. If you fill the tray with delectable morsels of food, well, you're cooking with nothing but the sun.
To read this article in full or to leave a comment, please click here